STUDI KUALITATIF SISTEM INFORMASI MANAJEMEN RUMAH SAKIT UMUM DAERAH BATARA GURU BELOPA KABUPATEN LUWU
Kata Kunci:
hospital management information system, inputs, process, output
Abstrak
Many activities currently rely heavily on information systems, whether in hospitals, health centres, or clinics. A quality system cannot be separated from the role of a system analyst who has great influence and is the backbone of developing a device. The purpose of this study was to find out how the hospital management information system was implemented at Batara Guru Belopa Hospital. The research method used in this study uses a descriptive qualitative approach to describe the management information system of the Batara Guru Belopa hospital at the input, process and output stages. The results of this study found that at the input stage regarding the availability of staff, there was still a lack of staff processing the complete final data according to the format of the Ministry of Health, at the process stage regarding data collection carried out in all outpatient units and inpatient units by filling out the patient register book then entering it into the census form The patient's daily allowance is then paid to the medical record department every month. Before data processing, data correction is carried out first so that incomplete files are sometimes found. Meanwhile, in the output stage, only 3 types of reports were produced (RL 1, RL 2a, RL 2b) which were not by the provisions of the Ministry of Health (RL 1, RL 2a, RL 2b, RL 3, RL 4, RL 5 and RL 6 ). Based on the conclusions, this study suggests that it is necessary to consider additional personnel. Hospitals should be able to include in the Regional Revenue and Expenditure Budget the concept of developing human resources according to their qualifications so that skilled workers can be obtained in their fields. We recommend that the online information network can be optimally enabled immediately. A damaged computer should be repaired immediately.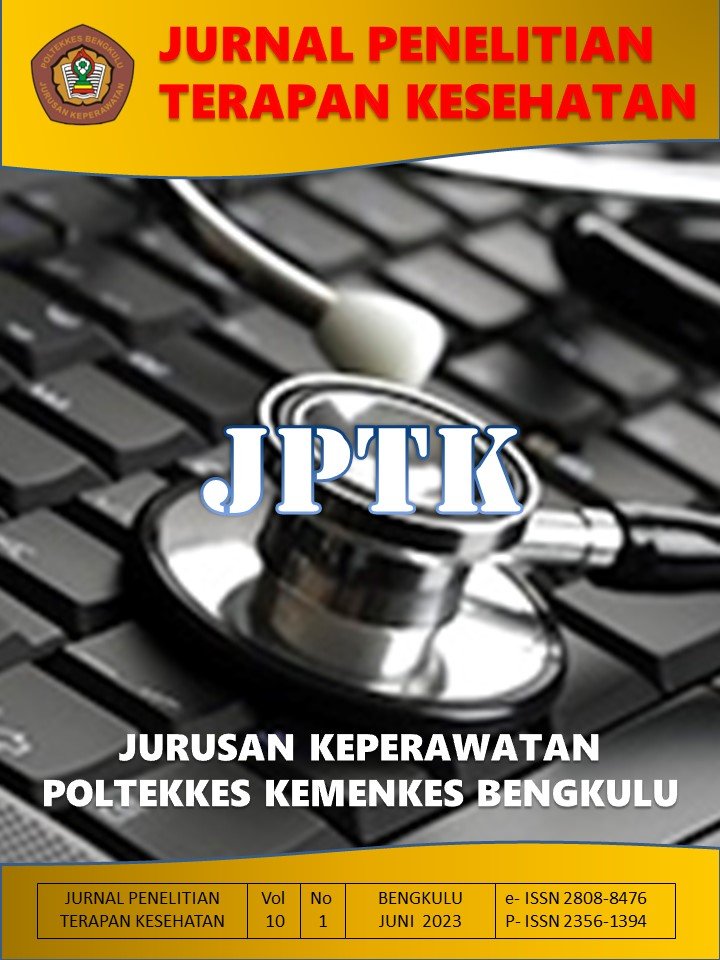 Unduhan
Cara Mengutip
Lestari, S. A., Rusnita, Rosniati, & Alim, A. . (2023). STUDI KUALITATIF SISTEM INFORMASI MANAJEMEN RUMAH SAKIT UMUM DAERAH BATARA GURU BELOPA KABUPATEN LUWU . JURNAL PENELITIAN TERAPAN KESEHATAN, 10(1), 1–16. Diambil dari https://ojs.poltekkesbengkulu.ac.id/index.php/jptk/article/view/379
Lisensi
Hak Cipta (c) 2023 Sri Ayu Lestari, Rusnita, Rosniati, Andi Alim (Penulis)
Artikel ini berlisensiCreative Commons Attribution-ShareAlike 4.0 International License.